5 Great Gardening Apps
These apps take the guesswork out of gardening. All you have to do is dig.
Let's just agree there's an app for everything, and gardening is no exception. I tried out a number of apps for the iPhone (though some of these have Android versions) and picked a few that will help your garden grow.

1. Food Gardening Guide(free for iPhone, iPad, Android): Mother Earth News has produced this delightful and comprehensive guide on how to grow your own food. Chapters are titled "All About Growing (whatever)," and they deliver info on planting, harvesting and storage, saving seeds, pest and disease prevention, growing, and kitchen prep. For instance, did you know you can harvest carrots, store them over the winter, and replant in spring to generate seeds? Now you do.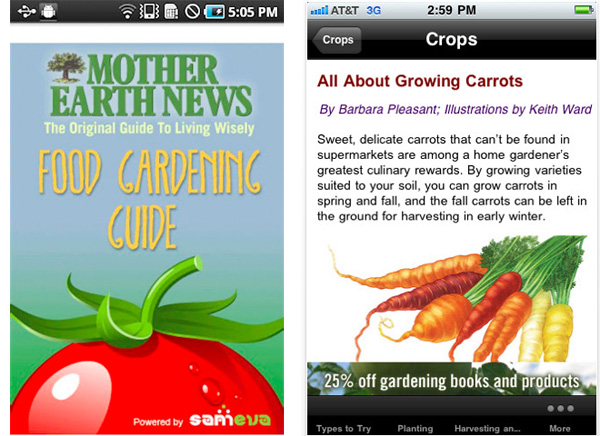 2. Landscaper's Companion($5.99 iPhone, iPad; $4.99 Android): This is a planting reference for just about anything you can stick into soil — trees, shrubs, annuals, perennials, bulbs, and on and on. For each species, the app provides its growing zone, watering and sun needs, height, width, and bloom time — plus a pretty picture. You can also scroll through images, pick a plant that sparks your interest, and then research it.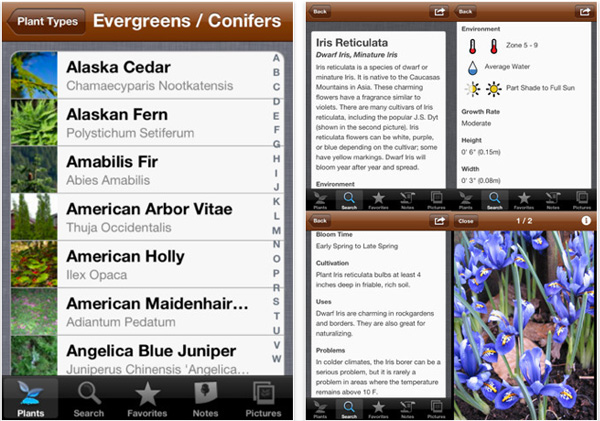 3. Garden ID(free for iPhone, iPad): A personal gardening guru that customizes information for your particular slice of heaven. Allow the app to use your current location, and it suggests fruits, vegetables, and herbs that can thrive in your edible garden anytime, and even varieties you can plant now. Select a veggie, and Garden ID gives you planting, growing, and harvesting tips. As a bonus, it also names plants that like to grow together, like corn that shades lettuce, giving it a longer growing season. You'll also learn which plants don't get along, like cauliflower and tomatoes.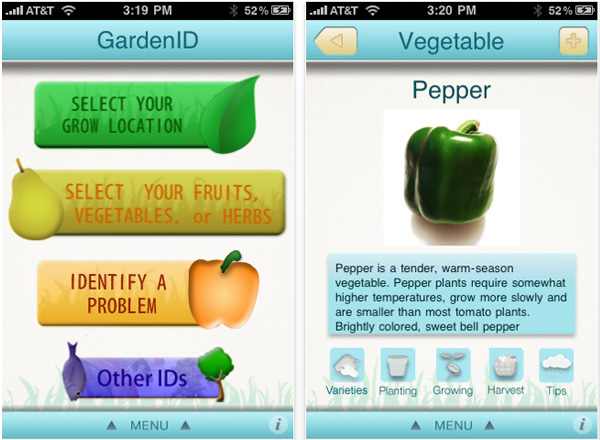 4. Garden Tracker(99 cents for iPhone, $3.99 for iPad): A digital gardening journal that helps you keep track of what you planted where, when you watered and fertilized each plant, and days until harvest. It also gives info on sunrise, moon phases, and USDA Hardiness Zones. It's a great planning tool for square or rectangular plots and beds, because it lays out plants in a grid.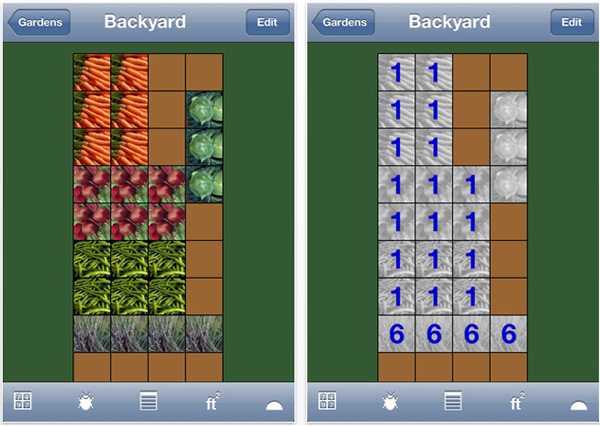 5. Home Outside($1.99 for iPhone, iPad): Home Outside lets you dream up out-of-the-box landscaping not limited to rectangular plots. You can arrange trees, gardens, patios, hammocks, even driveways. Don't like the way it looks? Move, rotate, scale up and down until your landscape design looks just right.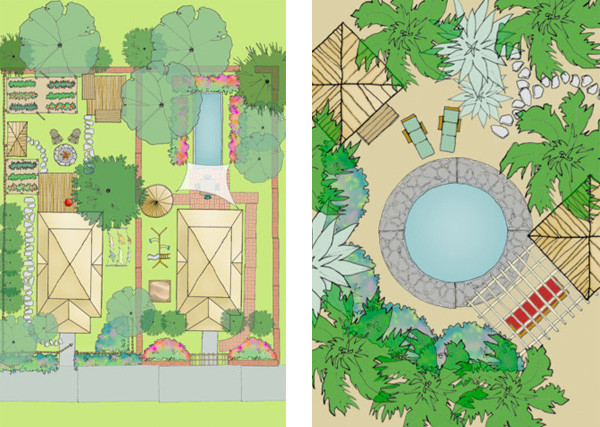 What are your favorite gardening apps?
Source: https://www.houselogic.com/by-room/yard-patio/5-great-gardening-apps/